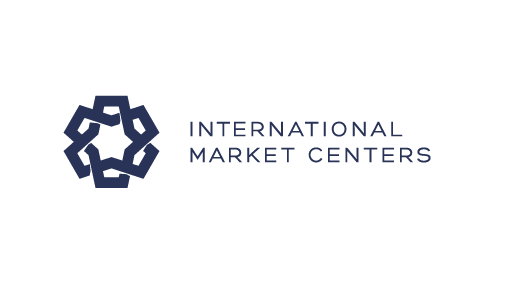 IMC Announces Changes to Brand Marketing Team to Support Physical, Digital Marketplaces
To support the continued growth of its physical and digital marketplaces, International Market Centers (IMC) announced today a realignment of its brand marketing team through which two senior staffers assume new and expanded responsibilities. Effective immediately, Sarah Mount has been promoted to a new digital marketing leadership role within IMC's Digital Innovations division, IMC_di; and Renee Loper-Boyd expands her marketing leadership role to encompass IMC's physical gift and home furnishings markets in Atlanta, Las Vegas and High Point. Mount and Loper-Boyd will report to Karen Olson, senior vice president of marketing and strategy.
"With the launch of our Digital Innovations division and the restructuring and enhancement of our marketing team, we now have a team structure that is fully aligned to drive buyer and seller adoption across all channels - physical and digital," Olson said. "As IMC evolves to become the premier omnichannel sales platform for the gift and home industries, these changes will help our team engage and communicate more effectively with buyers and sellers."
Following the recent launch of IMC_di's Juniper suite of digital solutions, Mount has been promoted to vice president of digital marketing. Mount's industry experience includes nine years at AmericasMart Atlanta with past tenures at IMC and World Market Center Las Vegas. Additionally, Mount was named as one of Gift Shop's 40 under 40, Class of 2019. In her new role, she will lead a newly created Digital Marketing team to promote Juniper, a full suite of B2B digital sales and marketing solutions designed to facilitate wholesale buying and selling across all channels – at market, online or on the road.
"Having worked for both of IMC's market centers over the last decade, I'm delighted to continue serving our industry in the virtual space and creating more value for our brands," Mount said. "The team at IMC_di is rich with savvy and innovative developers, marketers and industry leaders and I'm looking forward to bringing our best-in-class digital solutions to our constituents in 2021."
Loper-Boyd, who has been the vice president of marketing for IMC's gift and home markets in High Point and Las Vegas since 2015 has been promoted and assumes additional responsibilities for the company's gift and home markets in Atlanta and Open Year Round activities at AmericasMart Atlanta. Prior to IMC, Loper-Boyd spent three years as the vice president of independent retail development and marketing for Bassett Furniture Industries and six years as the director of marketing and communications for Aspenhome. She also serves on the board of directors as the second vice president for the not-for-profit organization WithIt.
In line with this, Eleanor Hunt is being promoted to director of marketing and Sarah Ziegler to marketing manager for the Atlanta gift and home brand team. Additionally, Julia Roach will be promoted to senior marketing manager and will oversee all categories – gift, home décor and furniture – for Las Vegas Market. Cheryl Dobbins Hege, senior marketing manager, will serve as the lead for IMC High Point Market. In total, five people will report directly to Loper-Boyd.
"I look forward to supporting IMC's gift and home customers – exhibitors, tenants and buyers – in our physical markets in Atlanta, Las Vegas and High Point, as well as through our new digital offerings that support and enhance omni-channel commerce for our customers," Loper-Boyd explained. "Each city has an extremely talented and dedicated brand team and I'm honored to work with them."
About International Market Centers: International Market Centers (IMC) serves as the center of commerce for the furniture, gift, home decor and apparel industries, bringing buyers and sellers from all over the world together through physical markets in Atlanta, High Point and Las Vegas. With the launch of the IMC_Digital Innovations division in January 2020, IMC offers the only omnichannel solution for the home, gift and apparel industries that seamlessly connects physical and digital wholesale commerce. www.imcenters.com.
About IMC_di: IMC Digital Innovations (IMC_di) is a stand-alone division of International Market Centers (IMC), the world's largest operator of premier showroom space for the home furnishings, gift, and apparel industries. Launched in January 2020, IMC_di will build an industry-changing platform including a global B2B e-commerce marketplace, a full suite of integrated sales and marketing software and smart showroom tools. With bold people and bold ambitions — and by investing as much as $100 million — IMC_di's new suite of Juniper-branded digital solutions will seamlessly connect IMC's physical and digital markets, providing the premier omnichannel sales platform for the industries IMC serves.