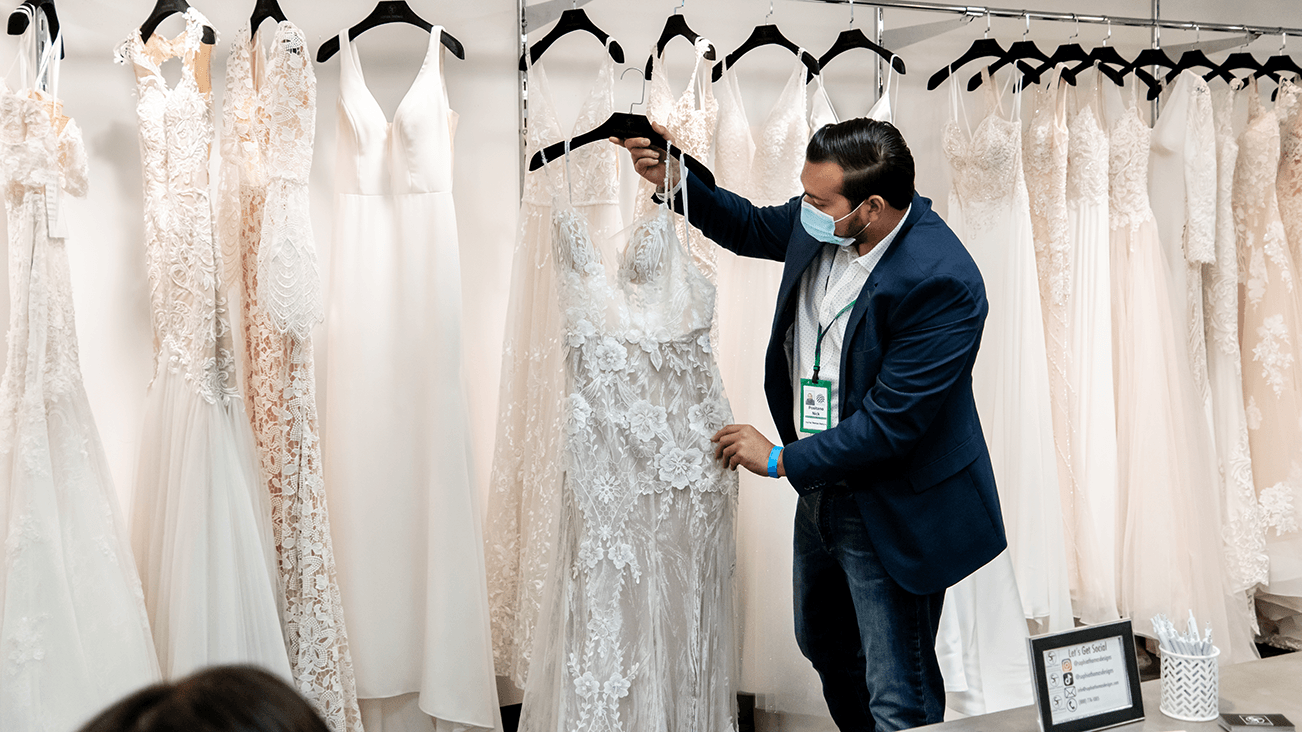 September VOW | New World of Bridal Market Shifts to August 2021
VOW | New World of Bridal is August 2 – 7, 2021 (temporaries August 3 – 6)
World of Prom & Social Occasion is August 2 – 7, 2021 (temporaries August 3 – 6)
August Atlanta Apparel is August 3 – 7, 2021 (temporaries August 3 – 5)
Atlanta Apparel today announced that the VOW | New World of Bridal market previously scheduled for September 2021 will shift to August and co-locate with the annual World of Prom & Social Occasion at AmericasMart Atlanta. The combined buying events, which run August 2-7, 2021, will present a larger, synergistic showcase of resources as the bridal and prom/social occasion industries work towards recovery from the COVID-19 crisis.
"Tenants, temporary exhibitors and buyers all have expressed support for combining World of Prom & Social Occasion with the second VOW market of 2021 in the interest of accelerating recovery," said Caron Stover, senior vice president of apparel for International Market Centers (IMC). "The combined market, which is the industry's first social occasion market of the spring sourcing season, will help retailers get new selections for prom and bridal styles into their stores and to their customers as soon as possible."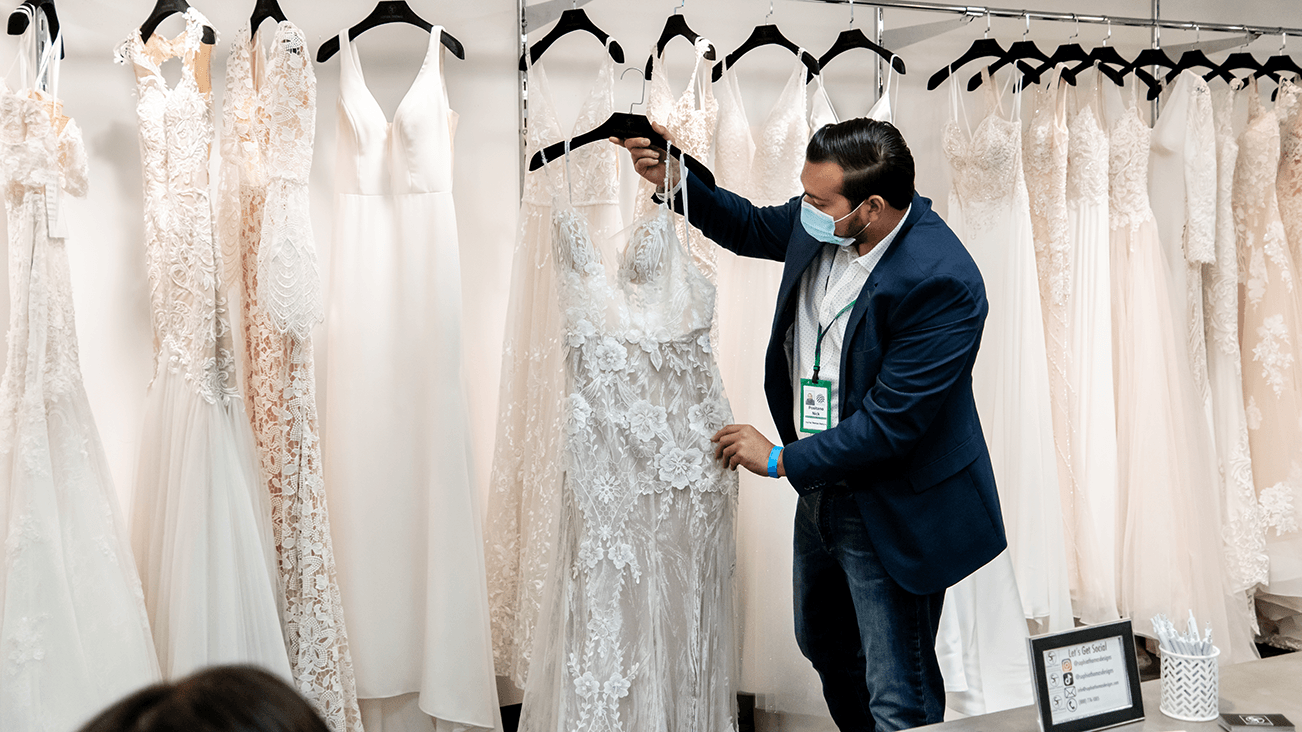 Sophia Thomas showroom at VOW | New World of Bridal
To accommodate more time needed to source both prom and bridal merchandise, VOW and World of Prom & Social Occasion will be extended by one day to a six-day show, opening on Monday, August 2 and closing on Saturday, August 7. Temporaries are open Tuesday, August, 3 – Friday, August 6.
Both World of Prom & Social Occasion and VOW will retain their individual identities and unique category priority for market. Buyers can expect the same trend and retailer education, fashion events and business connections they love from the markets with more experiences in one market week. A full list of programming and events for both markets will be released this summer.
As an added benefit for attendees, the two markets also co-locate with the August Atlanta Apparel Market (August 3–7) which will present thousands of lines showing Holiday, Resort, Winter and Immediates for women's apparel plus the second presentation of the full Children's showroom and temporary collection this year. To accommodate this update as well as the national August fashion market calendar, August Atlanta Apparel Market temporaries are shifting one day earlier, to run Tuesday, August 3 through Thursday, August 5. One badge grants access to all three shows, which now features a combined 700+ showrooms and temporaries. For more information, visit Atlanta-Apparel.com/Markets/atlanta-apparel/August.
The April 2021 VOW | New World of Bridal Market is unchanged with the announcement of the combined August shows, and is anticipating strong attendance with pre-registration already well beyond 2019 levels. Running April 13-15, 2021, it presents nearly 75 showrooms and temporaries with styles for brides and their bridal parties plus prom, homecoming, evening, quinceañera, men's formal and more plus exclusive virtual programming including the Mon Cheri Academy. Registration and additional information is at Atlanta-Apparel.com/VOW.
VOW | New World of Bridal presents looks for the whole wedding party twice per year. The annual World of Prom & Social Occasion is the nation's largest prom, pageant and social occasion fashion market. The five Atlanta Apparel markets feature the latest looks in contemporary, young contemporary, ready-to-wear, fashion accessories and more, plus specialty categories such as children's and plus-size Market information is available at Atlanta-Apparel.com.