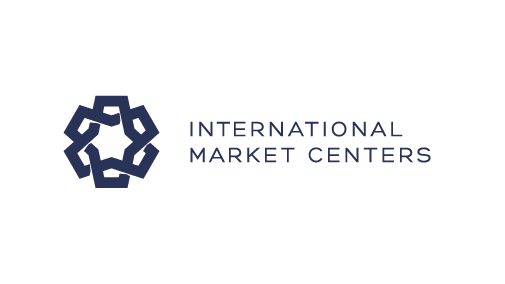 Combined World of Prom & Social Occasion and VOW New World of Bridal Markets Offer Unmatched Resources in August 2021
Atlanta Apparel's combined World of Prom & Social Occasion and VOW | New World of Bridal markets together kick off the Spring 2022 bridal and social occasion buying season with more than 150 of the industry's top brands presented in person through a first-time co-location of International Market Centers' (IMC) formal fashion markets, highlighted by a return of in-person events, August 2-7, 2021 at AmericasMart Atlanta.
"Staging World of Prom & Social Occasion and VOW | New World of Bridal together creates the industry's most comprehensive formal fashion buying event as retailers are getting back to business" said Caron Stover, senior vice president, Apparel. "Prom, bridal and quinceañera designers are offering new dresses at every price point and size to ensure retailers are stocked and ready for the much-anticipated return of social events."
Gowns by Johnathan Kayne, JH Bridal by Jimme Huang Justin Alexander
and Morilee by Madeline Gardner with accessories by Esttia, Sassy South Jewelry and Tim Philbin
Expansive Resources for Season Launch
The August markets will be a unique opportunity for buyers to see prom, pageant and quinceañera debuts at the same time as new bridal styles in the markets' 100+ permanent showrooms and temporary exhibits. The showrooms house top gown lines including Portia & Scarlett in a new, expanded location as well as Allure Bridals, Casablanca, House of Wu, Johnathan Kayne, Jovani, Justin Alexander, Mon Cheri, Morilee by Madeline Gardner, Sherri Hill, Sydney's Closet, Terani Couture and more. The temporary exhibits – presented August 3-6 in showroom settings and The Collective shared space – feature gowns from Andrea & Leo Couture, JH Bridal by Jimme Huang, Madi Lane, Teri Jon and more, plus a range of additional merchandise and vendors like Advance Packaging (customizable gown bags, shopping bags, shipping products and more), Appliques with Glitz (sequin, bead and rhinestone appliques), Design by Conception (handmade wedding jewelry), En Vogue Bridal Accessories (veils, jewelry, accessories), Malis-Henderson (veils, jewelry, and accessories), Marc Defang (shoes and pageant gowns), Rosebud Fashions (flower girl dresses) and Southern Independent Formalwear Association (men's formalwear). The full list of exhibitors is available at Atlanta-Apparel.com/exhibitor/exhibitor-directory.
Retailer Stephanie Oelschlaeger of Violet's Boutique & Formal in Springdale AR, said "The combined August markets will be the start of sourcing for my Bridal and Prom 2022 season, and just like everyone else that owns a retail business, it's a relief to know we have a bright future ahead! It's a breath of beautiful fresh air to walk into market and see the gorgeous colors, showroom windows, new fabrics and neon signs of possibility and opportunity looking back at me."
Live Events Return in August
This August marks a milestone in the at-market experience with resumption of in-person education and runway events. Daily in-person programs include Mon Cheri Academy, a deep-dive into the current state of retail with Paul Erikson of Management One, trend forecasting with The Accessories Council and a session on digital marketing for social occasion retailers. Virtual programming presented on Atlanta Apparel's IGTV channel includes social media tips by Nayri Kalayjian of The Wedding Expert and designer Julianne Smith of The Garter Girl plus women's apparel programming including daily fashion shows and influencer trend reporting. The celebrated World of Prom & Social Occasion and VOW fashion shows are combined for a live, immersive fashion experience on August 3. The full events calendar including times and locations will be posted at Atlanta-Apparel.com /Events prior to the market.
World of Prom & Social Occasion and VOW | New World of Bridal are co-located with the August Atlanta Apparel Market giving attendees access to more than 700 permanent showrooms and temporary exhibits in AmericasMart Building 3. Some 2,500+ women's apparel, accessory and shoe lines will show holiday, resort, winter and immediates and children's apparel, accessories and gifts lines will show Spring/Summer new introductions. Permanent showrooms are open Tuesday, August 3 – Saturday, August 7 and temporary exhibits are open Tuesday, August 3 – Thursday, August 5. Additionally, buyers will have access to an additional 270+ gift and home décor showrooms open in AmericasMart Buildings 1 and 2 for Market Wednesday, 10 a.m. to 4 p.m. on August 4. One badge gives buyers access to all three markets and the Open Year Round Marketplace. Additionally, The Boutique Hub hosts its 2021 Boutique Summit August 1-2, 2021 at AmericasMart immediately before the Atlanta Apparel Market.
World of Prom & Social Occasion and VOW | New World of Bridal are August 2 – 7, 2021. Showrooms are open Monday, August 2 – Friday, August 6, 9 a.m. – 6 p.m.; and Saturday, August 7, 9 a.m. – 3 p.m. Temporary exhibits are open Tuesday, August 3 – Friday, August 6, 9 a.m. – 6 p.m. Pre-registration is open now at Atlanta-Apparel.com.