IMC Hires New Buyer Engagement Director For Apparel
ATLANTA – June 28, 2020 – International Market Centers (IMC) today announced the hiring of Sarabeth Jackson as Director of Buyer Engagement for Apparel. Jackson, who brings 10 years of retail, sales, customer service and recruiting experience to the role, reports to Cindy Henry, IMC vice president buyer engagement.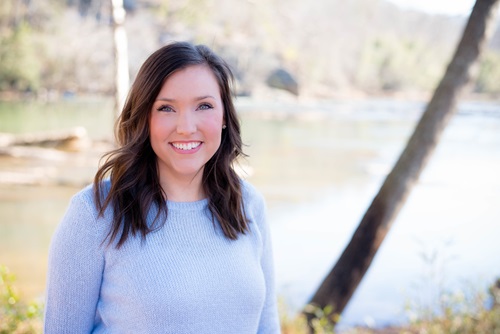 "Sarabeth has a strong customer-service background as well as extensive knowledge and experience in the apparel industry," said Henry. "She will be a valuable addition to our buyer engagement efforts at an especially relevant time as we introduce the new Las Vegas apparel event in August and extend our apparel buyer outreach beyond Atlanta and the Southeast into the Western region."
Jackson joins the Buyer Engagement team with previous apparel experience as women's category buyer for Alabama Outdoors and as shop manager, retail development at Michael Kors. Most recently, she worked at SitterTree as a program manager. She holds a Bachelor of Science degree in Human Environmental Sciences, Fashion Retail from the University of Alabama, Tuscaloosa.
Jackson will be responsible for development of relationships with key account apparel buyers in all categories including contemporary, children's, men's, prom and social occasion, bridal, jewelry and fashion accessories, shoes, ready to wear and young contemporary. She will work on all of IMC's apparel markets, directly contacting retailers about attendance at the physical markets as well as registration for JuniperMarket, IMC's new B2B e-commerce marketplace launching in 2021
IMC will host four more markets at AmericasMart Atlanta in 2021: August Atlanta Apparel (August 3-7), VOW | New World of Bridal (August 2-7), World of Prom & Social Occasion (August 2-7), and October Atlanta Apparel (October 12-16). IMC also will host its first apparel event at World Market Center Las Vegas (August 8-10). For additional information, visit https://www.atlanta-apparel.com/.
About International Market Centers: International Market Centers (IMC) serves as the center of commerce for the wholesale furniture, gift, home decor and apparel industries. With more than 20 million square feet of premium wholesale showroom space in High Point, N.C., Las Vegas and Atlanta, IMC has more than 60 years of relationships and experience creating scalable business platforms for wholesale commerce. With the launch of Juniper, a fully integrated omnichannel B2B commerce solution and multiline B2B e-commerce marketplace empowering buyers and sellers to better manage and grow their business at markets and year-round, IMC now provides the only omnichannel sales and marketing platform that seamlessly connects physical and digital wholesale commerce. For more information, visit www.imcenters.com.