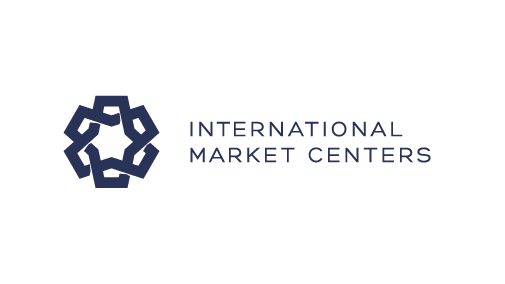 Atlanta Apparel Marked by Growth Leading up to October 2021 Buying Event
October 12 – 16, 2021 at AmericasMart Atlanta
Atlanta – September 16, 2021 – Atlanta Apparel's October market is set to surpass 2019 resource and registration numbers, featuring an additional floor of young contemporary temporary exhibits, new and expanded showrooms and an encore social occasion buying opportunity. In total, some 2,500+ lines will show Spring and Resort, Holiday/Winter immediates for women's apparel and Spring/Summer for children's apparel, October 12 – 16 at AmericasMart Atlanta.
"Growth is the most common theme we are seeing across categories and exhibitors, with our October apparel market offering more temporary exhibits than ever before and a second chance for social occasion buying," said Caron Stover, IMC vice president of leasing, Apparel. "This October is the last chance for buyers to source and shop for what's expected to be a tremendous 2022."
Stover reported that Atlanta Apparel is expecting growth in the number of attendees this October, with gains expected from the Midwest and Northeast in particular. Additionally, key account representation is expected to be strong, with multiple doors of high-profile franchises registered to attend this October.
New and Expanded Exhibits and Showrooms + Encore Social Occasion Buying Opportunity
Young contemporary continues to be a growing category at Atlanta Apparel markets. Temporary exhibits – open October 13 – 15 – have expanded from four floors to five: Floor 1 (young contemporary), Floor 2 (premiere contemporary, shoes and accessories), Floor 3 (accessories, women's and shoes), Floor 4 (young contemporary) and Floor 5 (young contemporary).
New this October, Floor 1 will include expansions of existing Atlanta Apparel brands: She+Sky; Timing and Very J, as well as a number of first-time exhibitors: Day + Moon; Strut & Bolt and Time After Time. The first-floor trade show space added 25 temporary exhibits, bringing Atlanta Apparel to some 320+ total temporary exhibits.
Additionally, October will launch a number of new showroom debuts including: Atelier NY (women's/young contemporary); Jacqueline Kent (fashion accessories) and Ahn Trend (young contemporary), and expanded showrooms: Trina Turk (contemporary/resort) and Brothers & Sisters (contemporary) will bring October Atlanta Apparel's total showroom resources to 300+.
Following demand from the successful August crossover buying event, featuring three International Market Centers (IMC) markets – VOW | New World of Bridal; World of Prom and Social Occasion; and August Atlanta Apparel – activating the entirety of Building 3, IMC is offering buyers an encore buying experience with 25 showrooms featuring 50+ bridal and social occasion brands open this October. Participating showrooms include: Alyce Paris; Faviana; Jovani; Mac Duggal; Mon Cheri; Terani; Rachel Allan; Jessica Angel and Portia & Scarlett, among others.
Atlanta Apparel's showrooms are located on six floors in AmericasMart Building 3: Floor 6 (fine jewelry), Floor 7 (immediate resources), Floor 8 (accessories and shoes), Floor 9 (women's apparel), Floor 10 (social occasion), Floor 11 (women's apparel), Floor 12 (social occasion), Floor 13 (children's apparel) and Floor 14 (social occasion).
The full list of temporary exhibits and showrooms is at Atlanta-Apparel.com/exhibitor/exhibitor-directory.
Amenities and Events Return in October
Attendees can expect the return of Atlanta Apparel's hallmark daily amenities: morning coffee; happy hours; live music and new buyer orientation sessions. Sips & Snaps educational sessions will be returning to October Atlanta Apparel as a digital experience available on @atlantaapparel IGTV on Wednesday through Friday. The Wednesday session will discuss resort and contemporary apparel, Thursday will cover shoes and Friday will feature new exhibitors.
Adding to the market excitement is the introduction of Atlanta Apparel's block party, "Spring in the Streets Market Party." On Wednesday from 6 – 8 p.m., market participants can celebrate the launch of Spring/Summer 2022 at an outdoor party. The event will have food trucks, live music and cocktails, all in a comfortable, open-air, private patio setting next door to AmericasMart Atlanta.
Virtual educational events will be back at Atlanta Apparel this October via IGTV: Deanna McIntosh will present "Diversity in Retail – Part 2" Tuesday, October 5; Alabama boutique and TikTok professionals, The Willow Tree, will present "How to Make TikTok Work for Your Store," 9 a.m. Wednesday, October 6 and WGSN is set to present a Spring/Summer 2022 trends webinar, including a presentation available for download Wednesday. All seminars will be available on @atlantaapparel IGTV and YouTube. More information on Atlanta Apparel October programming is available at www.atlanta-apparel.com.
Atlanta Apparel runs October 12-16 at AmericasMart Atlanta. Permanent Showrooms are open from 9 a.m. – 6 p.m. Tuesday through Friday and 9 a.m. – 3 p.m. Saturday. Temporary exhibits are open 9 a.m. – 6 p.m. Wednesday through Friday. Registration is available at www.atlanta-apparel.com/Attend/Registration.
Atlanta Apparel's eight yearly markets feature the latest looks in contemporary, young contemporary, fashion accessories and more, plus specialty categories such as children's, plus-size, bridal and social occasion. Market information is available online at Atlanta-Apparel.com.
About International Market Centers: International Market Centers (IMC) serves as the center of commerce for the wholesale furniture, gift, home decor and apparel industries. With more than 20 million square feet of premium wholesale showroom space in High Point, N.C., Las Vegas and Atlanta, IMC has more than 60 years of relationships and experience creating scalable business platforms for wholesale commerce. With the launch of Juniper, a fully integrated omnichannel B2B commerce solution and multiline B2B e-commerce marketplace empowering buyers and sellers to better manage and grow their business at markets and year-round, IMC now provides the only omnichannel sales and marketing platform that seamlessly connects physical and digital wholesale commerce. For more information, visit www.imcenters.com.
Tag:
2021 Markets
October Atlanta Apparel
Press Release