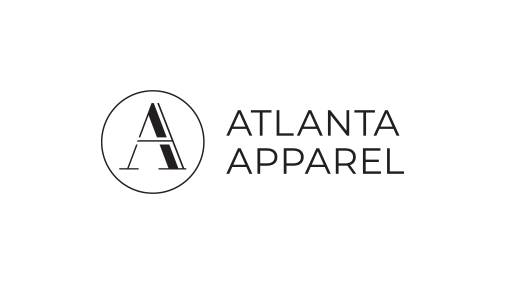 Atlanta Apparel Partners With Melange de Blanc to Launch New West Coast Bridal & Formal Buying Event
Debuts August 14 – 16, 2022, at the Expo at World Market Center Las Vegas
Atlanta – International Market Centers (IMC), producers of VOW Bridal & Formal at AmericasMart Atlanta, will launch a new annual West Coast bridal buying event in partnership with Melange de Blanc, a high-end pop-up bridal market, starting in 2022. The premiere event, which is expected to showcase 75 brands, runs August 14-16, at the Expo at World Market Center Las Vegas.
"There is a high level of industry demand for a centralized, western-based bridal market, and this launch offers new business opportunities to both buyers and sellers," said Caron Stover, IMC Senior Vice President, apparel. "We're excited to provide many of our long-time Atlanta social occasion brands with access to retailers from the booming western market, and to partner with Melange de Blanc to offer retailers an expanded collection of resources."
This partnership offers bridal retailers an unprecedented variety of styles and price points together in a curated, experience-driven setting, unlike anything presented on the West Coast to date. The combination of Melange de Blanc with VOW Bridal & Formal Las Vegas will connect retailers and buyers across the country with an extensive bridal and formalwear resource hub.
For its Las Vegas debut, VOW Bridal & Formal will be showcasing 50+ exhibitors in nearly 60,000 square feet alongside Melange de Blanc's additional 25 brands across 15,000 square feet. Attendees will have access to collections across a range of categories including bridal and wedding party, prom and special occasion, evening, quinceañera and more.
The combined August buying events will offer a full slate of buyer amenities, educational programming and networking events. Registration and more detailed information will be available on the market websites in the near future.
VOW Bridal & Formal Las Vegas
The addition of VOW Bridal & Formal Las Vegas to the annual VOW market lineup not only meets retailer demand but also provides Atlanta exhibitors with opportunities to expand sales and gain exposure in western US regions.
VOW's premiere Las Vegas edition will feature 35 established AmericasMart brands among the 50+ exhibitors: Allure Bridals, Design by Conception, Jovani, Lotus Threads, Lux & Love Designs, Maritza's Bridal Veils, MNM Couture, Mon Cheri (including all 14 collections), Monica Loretti, Morilee by Madeline Gardner, Portia & Scarlett, Primavera, Ragazza and Ti Adoro.
Steve Lang, CEO of Mon Cheri Bridals and long-time VOW Atlanta exhibitor, said, "All of us at Mon Cheri are extremely excited that we have a major bridal, prom and special occasion show back in Las Vegas. Our retailers love Vegas and we are sure that this new venue will prove successful not just for West Coast retailers but for stores around the globe."
With the addition of a new West Coast edition, VOW Bridal & Formal now presents its collection of bridal, prom, quinceañera, mother-of-the-bride, accessories, homecoming and special occasion lines three times annually: April and August in Atlanta and August in Las Vegas. Beginning in 2022, the market's name is shortening to VOW Bridal & Formal to better reflect the breadth of formalwear that it showcases alongside bridal. An updated logo, with Atlanta and Las Vegas location reference, also will be used for the east and west coast editions beginning in 2022. Market information is available at https://www.atlanta-apparel.com/Markets/VOW-Bridal-and-Formal.
Melange de Blanc
"We started hosting pop-up bridal events in early 2020 amid the pandemic, and we are excited to have a more 'permanent' home to welcome buyers and brands," said Melange de Blanc co-founder Christina Wettstein. "This new Las Vegas venue gives us room to showcase the resources, amenities and experiences our buyers and brands have come to expect."
Melange de Blanc is a pop-up bridal market focused on introducing and growing international designers in the US market. For more information, visit www.MelangedeBlanc.com.
VOW Bridal & Formal Las Vegas and Melange de Blanc debut August 14-16, 2022, at the Expo at World Market Center Las Vegas. Located in downtown Las Vegas' arts district, the new tradeshow venue features an expansive trade show floor, spacious lobby and registration area, onsite shuttle bus depot, attached parking garage and two permanent "grab and go" food service areas, making it a perfect destination for a permanent bridal sourcing opportunity in the west. For more information, visit https://www.atlanta-apparel.com/Markets/VOW-Bridal-and-Formal.
About International Market Centers: International Market Centers (IMC) serves as the center of commerce for the wholesale furniture, gift, home decor and apparel industries. With more than 20 million square feet of premium wholesale showroom space in High Point, N.C., Las Vegas and Atlanta, IMC has more than 60 years of relationships and experience creating scalable business platforms for wholesale commerce. With the launch of Juniper, a fully integrated omnichannel B2B commerce solution and multiline B2B e-commerce marketplace empowering buyers and sellers to better manage and grow their business at markets and year-round, IMC now provides the only omnichannel sales and marketing platform that seamlessly connects physical and digital wholesale commerce. For more information, visit www.imcenters.com.
Melange de Blanc is a well-curated boutique market that focuses on connecting the right brands with the right stores in a luxurious setting. Melange De Blanc's top priority is to discover emerging and exciting designers from all over the world that balance well known couture anchor brands. For more information, visit www.MelangedeBlanc.com.
###
VOW Bridal & Fashion MEDIA CONTACTS:
Amanda Merritt
Cathy Steel
cathy@cathysteelassociates.com
Melange De Blanc MEDIA CONTACTS:
Kate Walters
Jamie Hecht