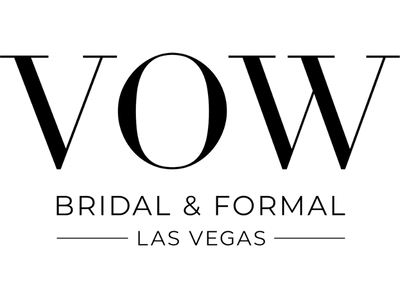 VOW Bridal & Formal Las Vegas Launch Exceeds Expectations
FOR IMMEDIATE RELEASE
IMC West Coast bridal market successfully wraps up inaugural edition
Las Vegas – August 22, 2021 – With stronger-than-anticipated participation from buyers and brands alike, the premiere edition of VOW Bridal & Formal Las Vegas, August 15 – 17, at the Expo at World Market Center Las Vegas (WMCLV), firmly established the new buying event as an important addition to the industry calendar. As an extension of International Market Centers (IMC's) successful, Atlanta-based VOW, the West Coast bridal and formal market was comprised of an at-capacity offering of 130+ individual collections, along with education and special events.
"Buyers have been in need of a West-Coast bridal and formal sourcing opportunity, and the positive response to the first-ever VOW Bridal & Formal Las Vegas was even better than we imagined," said Caron Stover, IMC senior vice president, Apparel. "The ability to connect West-Coast brands with national buyers and vice versa makes VOW in Las Vegas a necessary sourcing destination for the western-based bridal and formal markets."
I
VOW Bridal & Formal Las Vegas recap video demonstrates the positive energy at its debut market (click image to view video)
Buyers attended the new bridal market from 41 states and six countries, creating national and international business opportunities for exhibiting brands. While nearly 60% of buyers were from western states, there was double-digit representation from both the Midwest and Southwest regions of the United States.
Across the board, buyers expressed the need for a Western-based bridal market to regularly supply resources and sourcing to the retailers out West.
"I am so excited that bridal exhibitors now have a market on the West Coast," said retailer Irene Jochen of Fashion Corner in Sunnyside, WA. "I have been in the industry for 39 years and I absolutely see VOW Bridal & Formal Las Vegas as a show I would come back to."
Retailer Laurie Dickman, owner of Laurie's Bridal & Formal in Scottsdale, AZ, said, "Thank you so much for coming out West because we desperately needed this market. I found almost everything I was looking for, the layout was easy to navigate and it was very easy to get all of my work done here at VOW Bridal & Formal Las Vegas."
Buyers from outside the western states also praised the west coast launch. Michelle McFarland of The Wedding Shoppe in Berkley, MI, said, "Everyone was so excited to be in Vegas in a new setting. We were blown away by how many vendors exhibited at VOW and we were able to see everything we wanted to and more."
Exhibitors participated in the launch of VOW Bridal & Formal Las Vegas to reach new buyers, expand into a West-Coast region and try out a new show.
"We are excited to see the return of a West Coast event in the bridal industry," said exhibitor Ben Speed of Madi Lane Bridal. "We'll be willing to support the show as it grows and continues to get better. The market needed this western extension."
Exhibitor Suzanne Robbins of Maggie Sottero added, "Our retailers were begging us to come to Vegas, so we did, and we have been pleasantly surprised with the western launch of VOW Bridal & Formal." "It's been a long time since we've seen a market of this size for bridal in Las Vegas," said Maribel Diaz of Lotus Threads. "The first VOW Bridal & Formal Las Vegas was amazing and I see lots of potential in this show going forward."
Christina Wettstein, owner of Melange De Blanc, added to the market positivity after a successful first-time partnership with VOW Bridal & Formal Las Vegas, which brought an additional 20+ individual couture collections to the market.
"We have tested the bridal market on the West Coast but never at this magnitude so it was exciting to see it all come together and there could not be a more perfect fit than Las Vegas. We admire and respect all that VOW Bridal & Formal Las Vegas has created and to be part of it in a small capacity to offer our buyers and designers an option on the West Coast was our pleasure," said Wettstein.
Along with VOW Bridal & Formal Las Vegas's 130+ individual collections, retailers were able to preview coming trends in the VOW Mannequin garden as well as at the live model presentation at the opening day party. Two days of morning education from SYVO and Wedding Fashion Expert, Nayri Kalayjian, were well attended and gave retailers further insight into next season's key details and technology.
VOW Bridal & Formal now presents its collection of bridal, prom, quinceañera, mother-of-the-bride, accessories, homecoming and special occasion lines three times annually: March and August in Atlanta and August in Las Vegas. The next edition of VOW Bridal & Formal runs March 28 – 30, 2023 at AmericasMart Atlanta. Market information is available at https://www.atlanta-apparel.com/Markets/VOW-Bridal-and-Formal.
About International Market Centers: International Market Centers (IMC) serves as the center of commerce for the wholesale furniture, gift, home decor and apparel industries. With more than 20 million square feet of premium wholesale showroom space in High Point, N.C., Las Vegas and Atlanta, IMC has more than 60 years of relationships and experience creating scalable business platforms for wholesale commerce. With the launch of Juniper, a fully integrated omnichannel B2B commerce solution and multiline B2B e-commerce marketplace empowering buyers and sellers to better manage and grow their business at markets and year-round, IMC now provides the only omnichannel sales and marketing platform that seamlessly connects physical and digital wholesale commerce. For more information, visit www.imcenters.com.
###
MEDIA CONTACTS:
Amanda Merritt
Cathy Steel
cathysteel@cathysteelassociates.com