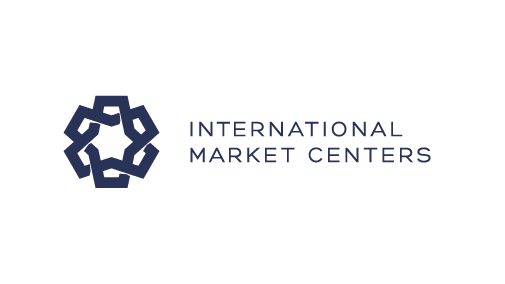 Atlanta Apparel Announces Spring/Summer 2022 Trend Report
Next Spring/Summer Sourcing Event October 12-16, 2021 at AmericasMart Atlanta
Atlanta Apparel's in-house fashion office has released its semi-annual trend report, previewing the upcoming Spring/Summer 2022 colors, prints and styles retailers can expect to see while sourcing at the upcoming October Atlanta Apparel, October 12-16, at AmericasMart Atlanta.
"These trends reflect a year and a half of living through a pandemic. People's priorities change and fashion evolves from what's happening in our lives," said Morgan Ramage, Atlanta Apparel Fashion Director. "Spring/Summer 2022 will showcase mood-boosting colors and styles as we transition from a period of uncertainty to cautious optimism."
The key colors for next Spring/Summer include shades of gender-neutral Butter; Bubblegum Pink, Atlantic Blue and preppy strong reds which are bold and joyful; Leafy Greens and shades of brown which reflect the staple outdoor lifestyle; and shades of orange from Mango Sorbet to Golden Peach which exude warmth and happiness. Black, white and restorative pales will remain as palette-cleansing neutrals.
Must-have apparel items for next Spring/Summer include bold styles to be seen in public such as: bubble-hem tops, positive-message graphic tees, ruched bodycon dresses, shirred skirts and dresses, miniskirts and flare pants. Vintage and repurposed design will be back this season in styles such as white, scalloped, lace and crochet blouses, summer knit vests and repurposed polo tops. Leisurely business attire for hybrid work environments is important for transitioning between workspaces: loose-fitting blazers, wide-leg, tailored work pants and joggers. Lastly, functional utility will be plentiful this season, thanks to its outdoor performance after a year-and-a-half spending more time outside: garments with an excess of pockets, zippers, buttons and straps.
Footwear trends will reinforce apparel trends with styles including: platform slides, square-toe sandals, puff sandals, block heels and party mules to fit the desire to venture out; modern ballerina flats, career clogs and everyday mules for a simple transition from home to work; and chunky wedge sneakers and craft sneakers for the utility and practicality of being comfortable inside or outdoors.
Accessories blend seasonal practicality with newness and desire to dress up again: bright colors, statement jewelry, pendant and beaded necklaces, chunky hoops, simple chains, nostalgic vanity style bags and bucket bags, beaded bags, scrunched shoulder bags, printed scarfs, leather belts, soft-rectangle sunglasses, oversized retro sunglasses, baseball caps, bucket hats and beach turbans.
"Our semi-annual trend reports aim to educate retailers about directional fashion trends to help them preview new colors, designs and styles for the coming season," added Ramage. "October Atlanta Apparel exhibitors are preparing to showcase these trends in a few short weeks, and we hope retailers will join us to see these up-and-coming styles at market."
For the October 2021 Atlanta Apparel market, showrooms are open Tuesday, October 12 to Friday, October 15, 9 a.m. – 6 p.m. and Saturday, October 16, 9 a.m. – 3 p.m.; and temporaries are open Wednesday, October 13 – Friday, October 15, 9 a.m. – 6 p.m. Pre-registration is open now at Atlanta-Apparel.com.
Atlanta Apparel's eight yearly markets feature the latest looks in contemporary, young contemporary, fashion accessories and more, plus specialty categories such as children's, plus-size, bridal and social occasion. Market information is available online at Atlanta-Apparel.com.
About International Market Centers: International Market Centers (IMC) serves as the center of commerce for the wholesale furniture, gift, home decor and apparel industries. With more than 20 million square feet of premium wholesale showroom space in High Point, N.C., Las Vegas and Atlanta, IMC has more than 60 years of relationships and experience creating scalable business platforms for wholesale commerce. With the launch of Juniper, a fully integrated omnichannel B2B commerce solution and multiline B2B e-commerce marketplace empowering buyers and sellers to better manage and grow their business at markets and year-round, IMC now provides the only omnichannel sales and marketing platform that seamlessly connects physical and digital wholesale commerce. For more information, visit www.imcenters.com.