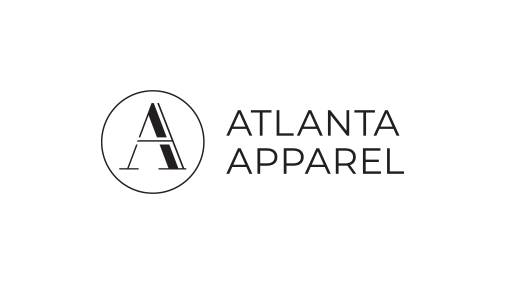 Atlanta Apparel Kicks off 2022 With Most Expansive Brand Collection to Date
February 1 – 5, 2022 at AmericasMart Atlanta
Atlanta – Atlanta Apparel will surpass its prior brand and resource offerings at its premiere 2022 Apparel Market, presenting over 500 showrooms and 350 temporary exhibits, February 1 – 5 at AmericasMart Atlanta.
"The apparel industry is booming back, and exhibit sales and pre-registration are both strong leading up to our first market of 2022 as a result," said Caron Stover, IMC senior vice president, apparel. "We couldn't be more excited for our vendors' continued success, and we are looking forward to offering our buyers Atlanta Apparel's largest-ever sourcing experience."
New Showrooms and Expanded Exhibits
For its first 2022 market, Atlanta Apparel welcomes nine new showrooms and two expanded showrooms, bringing a wealth of new resources: Spring/Summer, immediates for women's apparel, Autumn/Winter for children's apparel, accessories and shoes. Temporary exhibits continue upward momentum as well, with Atlanta Apparel's first February tradeshow presentation across five floors.
New in February, Atlanta Apparel welcomes new and expanded jewelry, contemporary and men's brands: Ahn Trend (young contemporary apparel), D'ELEMENTSTYLE (women's apparel), Delevoe's Lobby (jewelry), Dior N Diamonds (jewelry), Greazaline Diamonds (jewelry), ILI Leather (accessories), Joseph Ribkoff (women's apparel), Nisan Armenia Settings (jewelry), and Piazza Italia/ Grey Violet Men's (men's apparel).
Buyers will have further opportunities to source from familiar, notable Atlanta Apparel exhibitors: Bella Dahl, Celia B, Halston, Lafayette 148 New York, Lola & Sophie, Love the Label, Monique Lhuilier, Shoshanna, Theia and Trina Turk in contemporary apparel showrooms; Laura Dare Sleepwear and Splendid in Children's temporary exhibits; Be Cool, Davi & Dani, Geegee, Glam, She and Sky and Nylon in young contemporary apparel temporary exhibits; and ABLE, Ella Stein, Julie Vos, Lisi Lerch and Parker and Hyde offering accessories in temporary exhibits.
Atlanta Apparel's 500 showrooms are located on nine floors in AmericasMart Building 3: Floor 6 (fine jewelry), Floor 7 (immediate resources), Floor 8 (accessories and shoes), Floor 9 (women's apparel), Floor 10 (social occasion), Floor 11 (women's apparel), Floor 12 (social occasion), Floor 13 (children's apparel) and Floor 14 (social occasion).
Temporary exhibits, which now occupy floors 1-5 of AmericasMart Building 3. Apparel temporary exhibitors can be found on floors 1, 2, 4 and 5, and accessories on floors 2 and 3.
The full list of temporary exhibits and showrooms is at Atlanta-Apparel.com/exhibitor/exhibitor-directory.
New and Hallmark Apparel Events Planned for February
A number of new events and amenities – including curated lounges, food and beverage offerings and photo opportunity installations -- will be introduced at the February 2022 Atlanta Apparel market. Buyers also will enjoy hallmark Atlanta Apparel offerings including: morning coffee; happy hours; live music; and new buyer orientation sessions.
New in amenities, attendees will have access to a robust number of food and beverage vendors as well as new installations such as: curated category lounges highlighting denim (floor 3), dresses (floor 4) and resort wear (floor 5); new photo ops in the registration lobby; a 360 Glam Cam; a cappuccino bar on the first floor; and a candy bar on floor 13.
Returning amenities and events continue to heighten the Atlanta Apparel experience: a live DJ upon arrival; new buyer orientation sessions led by Sarabeth Jackson, Director of Buyer Engagement for apparel; and two daily happy hours Wednesday through Friday at 4:00, sponsored by Boutique Hub, on the 5th floor and organized by Atlanta Apparel on the 11th floor.
Partnerships are expanding to pace alongside upward momentum moving into 2022, kicking off with a sponsored Color of the Year vignette on floor 2 throughout the market, with a corresponding educational seminar at 10:30 on Wednesday, February 2, and a Pantone market party and live model demo, at 6:00 in the floor 2 atrium. The Mid-Day Soirée returns in February as well, offering three opportunities – sponsored by Erimish, CommentSold and JuniperMarket – to connect with others in the industry over mimosas, Wednesday, Thursday and Friday at noon in the floor 2 atrium.
Atlanta Apparel runs February 1 – 5 at AmericasMart Atlanta. Permanent Showrooms are open from 9 a.m. – 6 p.m. Tuesday through Friday and 9 a.m. – 3 p.m. Saturday. Temporary exhibits are open 9 a.m. – 6 p.m. Wednesday through Friday. Registration is available at www.atlanta-apparel.com/Attend/Registration.
Atlanta Apparel's eight yearly markets feature the latest looks in contemporary, young contemporary, fashion accessories and more, plus specialty categories such as children's, plus-size, bridal and social occasion. Market information is available online at Atlanta-Apparel.com.
About International Market Centers: International Market Centers (IMC) serves as the center of commerce for the wholesale furniture, gift, home decor and apparel industries. With more than 20 million square feet of premium wholesale showroom space in High Point, N.C., Las Vegas and Atlanta, IMC has more than 60 years of relationships and experience creating scalable business platforms for wholesale commerce. With the launch of Juniper, a fully integrated omnichannel B2B commerce solution and multiline B2B e-commerce marketplace empowering buyers and sellers to better manage and grow their business at markets and year-round, IMC now provides the only omnichannel sales and marketing platform that seamlessly connects physical and digital wholesale commerce. For more information, visit www.imcenters.com.
Tag:
Februrary Atlanta Apparel