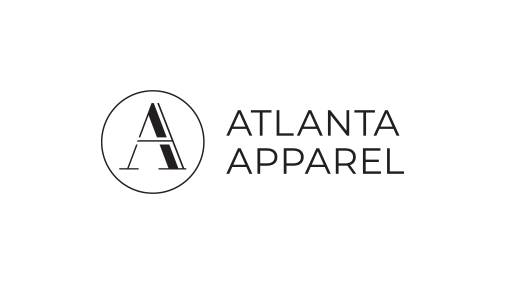 Atlanta Apparel Largest Brand Offering Presented at April Buying Event
ATLANTA – Atlanta Apparel continued to break records in its brand offerings, showcasing its largest-ever number of temporary exhibit offerings at the April 2022 market, April 11 – 15 at AmericasMart Atlanta.
"The positive energy this April at Atlanta Apparel could be felt across all 14 floors of permanent showrooms and temporary exhibits," said Caron Stover, International Market Centers (IMC) SVP, apparel. "The Atlanta buyers came to market hungry for inventory and found an impressive scope of apparel, accessories and footwear offerings to meet customer needs. We are already looking forward to continued growth for our June edition."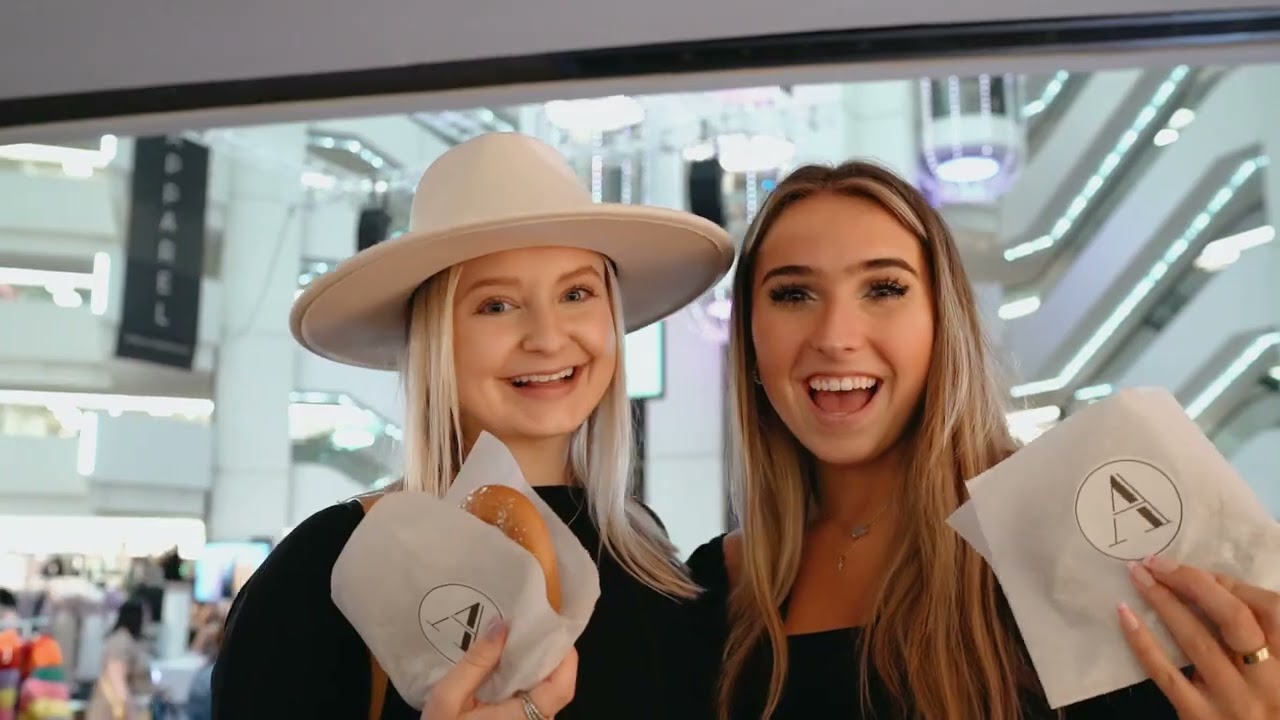 Atlanta Apparel April 2022 recap video showcases the energy at market (click image to view video)
The April edition of Atlanta Apparel, which ran concurrently with VOW Bridal & Formal, welcomed attendees from 47 states, Washington D.C. and Puerto Rico. Atlanta Apparel also continued to bolster its international attendance, welcoming buyers from 11 countries.
Atlanta Apparel continues growth across temporary exhibit categories
Atlanta Apparel once again broke records for brand offerings this April, presenting over 3,500 lines in 350+ permanent showrooms and 400 temporary exhibits. The market's comprehensive apparel resources were marked by notable growth in shoes, resort wear, accessories and contemporary categories.
Retailer Lisa Caruso of Fashion Express in New York, NY, found all the new product she needed across Atlanta Apparel's brand offering.
"There is so much to see under one roof, and Atlanta had everything I needed and more," said Caruso. "It was nice to visit a couple of my favorite showrooms and discover some additional lines that I hadn't seen in Atlanta before."
Retailer Katharine Freiberg, retail buying coordinator for Monkee's Franchising LLC, loves coming to Atlanta to find everything she needs in an enjoyable market experience.
"Atlanta is a central location that is easy to shop and offers a great social setting," said Freiberg. "We enjoy everything about coming to Atlanta, especially the wonderful showrooms, showroom owners and brands we discover here."
As retailers travel into Atlanta to source from and discover new brands, exhibitors continually return to Atlanta to expand their brand visibility with existing customers and growth into new retail accounts.
Exhibitor Joel Ramirez, west coast sales manager at Dressed 2 Kill, opened an expanded showroom this April and noted continued growth opportunities at Atlanta Apparel.
"This market was absolutely amazing and our clients really loved our expanded location," said Ramirez. "The presentation and lighting across our larger space has drawn in so many new buyers, and we signed over 20 new accounts. We are planning to expand even more in Atlanta in the future."
Exhibitor Haley Richter, vice president of Lisi Lerch, handcrafted accessories, notes that she found many of her largest accounts at Atlanta Apparel.
"Atlanta Apparel introduced us to a number of returning buyers, such as Monkee's Franchises, Scout & Molly's and Copper Penny," said Richter. "Our first two days of the market were all new accounts and the last day we saw our returning clientele."
Atlanta Apparel trend celebration filled the streets
Tuesday evening, 600+ Atlanta Apparel participants filled John Portman Blvd for the market party and semi-annual runway show, held against a backdrop of the downtown Atlanta skyline. The standing-room-only Autumn/Winter 2022 fashion trend event showcased 74 looks across young contemporary, contemporary, shoes and accessories categories, highlighting top trending colors and styles coming for next season.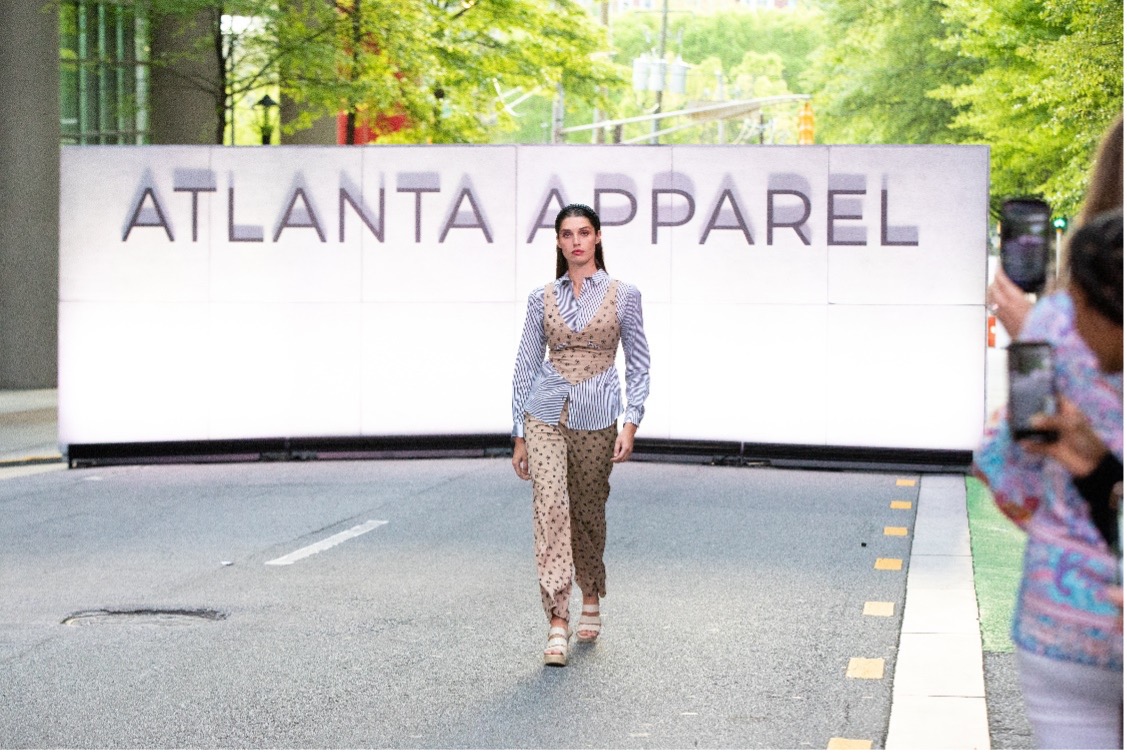 Market attendees preview Autumn/Winter 2022 trends at the runway show
Atlanta Apparel's fashion and events director, Morgan Ramage, explained, "Our decision to hold the market party and runway show in the streets of downtown Atlanta provided an amazing opportunity to showcase the Market's unique connection of culture and commerce."
Buyers and exhibitors alike were impressed by the scale, energy, and presentation of the runway show, with social media engagement topping nearly 100K impressions for that day alone.
International Market Center's (IMC's) five Atlanta Apparel markets feature the latest looks in contemporary, young contemporary, women's modern, shoes, fashion accessories and more, plus specialty categories such as children's and plus-size. The next Atlanta Apparel Market is June 8 – 11, 2022, (temporary exhibits June 8 – 10) at AmericasMart Atlanta. For information, visit www.atlanta-apparel.com.
About International Market Centers: International Market Centers (IMC) serves as the center of commerce for the wholesale furniture, gift, home decor and apparel industries. With more than 20 million square feet of premium wholesale showroom space in High Point, N.C., Las Vegas and Atlanta, IMC has more than 60 years of relationships and experience creating scalable business platforms for wholesale commerce. With the launch of Juniper, a fully integrated omnichannel B2B commerce solution and multiline B2B e-commerce marketplace empowering buyers and sellers to better manage and grow their business at markets and year-round, IMC now provides the only omnichannel sales and marketing platform that seamlessly connects physical and digital wholesale commerce. For more information, visit www.imcenters.com.
###
MEDIA CONTACTS:
Amanda Merritt
amerritt@imcenters.com
Cathy Steel
cathy@cathysteelassociates.com
Tag:
Press Release
April Atlanta Apparel