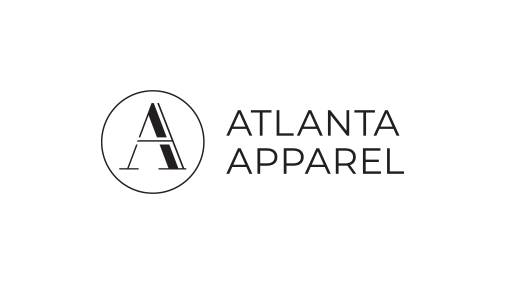 Atlanta Apparel Releases Children's Fall/Winter 2022 Lookbook
Atlanta – The Atlanta Apparel in-house fashion office has released its Fall/Winter 2022 Children's Lookbook, previewing some of the top themes, prints, key items and colors for next season.
"Children's apparel trends reflect an emphasis on the great outdoors, cottage, craft, comfort and sustainability," said Morgan Ramage, Atlanta Apparel Fashion Director. "The impact of the pandemic shifted the focus to nature and the trending prints and colors that reflect those motifs."
The key colors coming up in Children's for Fall/Winter are: Beetroot – shades of purple and soft pinks which represent the cottage and comfort themes, and Algae Green, Jade Green and Rich Brown reflecting the emphasis on nature and sustainability.
Following this same color story, Patterns for Fall/Winter in children's apparel will help to visually express the major themes, especially the great outdoors: star motifs; animal motifs; hiking, camping and mountain prints; and food and fruit patterns.
Children's must-have apparel items coming for next season emphasize warmth and comfort, with soft basics – t-shirts and pants; quilted jackets; knitwear; smocked craft dresses; ribbed leggings; overalls; hair accessories; puffer suits; and mary jane shoes.
Growing in the fashion industry as a whole, "mommy & me" styles also are a focus of the next season and are pictured throughout the Lookbook in various styles. The matching outfits for mothers and their children picked up momentum at Atlanta Apparel's February edition and is projected to make a booming return at Atlanta Apparel's upcoming children's markets. April will close up the Fall/Winter 2022/2023 and Spring/Summer 2023 will launch in August on the floor with both permanent showrooms and temporaries featuring the new season.
"The Fall/Winter 2022 Lookbook provides a preview of these trends in a way that makes it easy for buyers and brands to understand," added Ramage. "The Lookbook, which was first published as an at-market tool in February, is available digitally on the website for reference between markets as well as leading into next season."
The Children's Fall/Winter 2022 Lookbook is available at https://online.fliphtml5.com/bhltc/oudn/#p=1. The trends are brought to life with images supplied by brands featured during the February 2022 Atlanta Apparel Market.
Children's apparel showrooms at AmericasMart Atlanta are open during four of the five yearly Atlanta Apparel markets (February, April, August and October), with children's temporary exhibits presented semi-annually in February and August. Pre-registration for April Atlanta Apparel is open now at Atlanta-Apparel.com. Children's showrooms will also be open during the AmericasMart Spring Market, March 2-4, and the July Atlanta Market giving buyers the opportunity to shop an expanded collection of children's apparel and accessories.
IMC's five Atlanta Apparel markets feature the latest looks in contemporary, young contemporary, women's modern, shoes, fashion accessories and more, plus specialty categories such as children's and plus-size. Las Vegas Apparel is Atlanta Apparel's semiannual West Coast fashion sourcing market. VOW Bridal & Formal presents categories including bridal, mother of the bride, wedding party, special occasion, quinceañera, men's formalwear, accessories and more, three times per year. The annual World of Prom & Social Occasion is the nation's largest prom, pageant and social occasion fashion market. For information, visit http://www.atlanta-apparel.com and www.lasvegas-apparel.com.
About International Market Centers: International Market Centers (IMC) serves as the center of commerce for the wholesale furniture, gift, home decor and apparel industries. With more than 20 million square feet of premium wholesale showroom space in High Point, N.C., Las Vegas and Atlanta, IMC has more than 60 years of relationships and experience creating scalable business platforms for wholesale commerce. With the launch of Juniper, a fully integrated omnichannel B2B commerce solution and multiline B2B e-commerce marketplace empowering buyers and sellers to better manage and grow their business at markets and year-round, IMC now provides the only omnichannel sales and marketing platform that seamlessly connects physical and digital wholesale commerce. For more information, visit www.imcenters.com.
###
MEDIA CONTACTS:
Amanda Merritt
amerritt@imcenters.com
Cathy Steel
cathy@cathysteelassociates.com