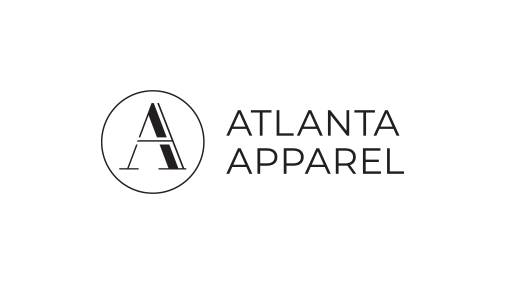 Crossover Categories Offer Sourcing Synergies at IMC's August Apparel, Bridal and Social Occasion Markets
FOR IMMEDIATE RELEASE
Atlanta Apparel, VOW Bridal & Formal and World of Prom & Social Occasion markets ran August 1 – 6 at AmericasMart
ATLANTA – August 12, 2022 – International Market Centers' (IMC) three concurrent markets -- Atlanta Apparel, VOW Bridal & Formal Atlanta and World of Prom & Social Occasion -- drew buyers and brands across multiple categories to source Spring/Summer '23 styles, August 1 – 6 at AmericasMart Atlanta.
"The bridal and social occasion industries are booming right now," said Caron Stover, International Market Centers (IMC) SVP, apparel. "Business is back and better than ever, with Atlanta Apparel offering buyers a one-stop-shop across categories like bridal, prom, accessories, children's resort, and of course general apparel."
Steady attendance from the combined apparel, bridal and social occasion markets drew retailers from 47 states, Washington D.C., Puerto Rico and the Virgin Islands as well as 26 international countries and, IMC reported more than 16% year-over-year growth in buyers sourcing social occasion.
Atlanta Apparel buyers and brands find Spring/Summer '23
Atlanta Apparel's August edition showcased the newest in Spring/Summer 2023 across its 400+ temporary exhibits and 450+ permanent showrooms, with emphasis on popular categories: accessories, children's, holiday and resort. The Atlanta Apparel Live Model Presentation featured 10 looks bringing resort trends, such as sarong skirts, matching sets, crochet, bralettes and bold prints, to life.
"Atlanta is the southeastern destination for retailers to get all the products they need to carry them through the end of the year," added Stover. "Buyers saw upcoming trends for the Spring/Summer '23 season throughout Atlanta's many showrooms, temporary exhibits and trend educational vignettes."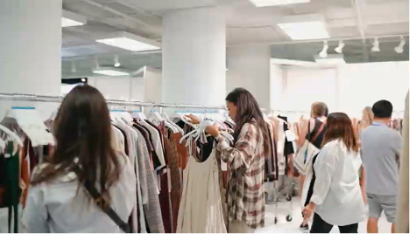 Atlanta Apparel August 2022 recap video showcases the energy at market (click image to view video)
Buyers and exhibitors valued the August market for its high energy, range of product and price points, and discovering and continuing business. "Traveling to Atlanta is great for us to try to find new lines and interesting things that aren't right in our city and that our customers haven't seen before," said retailer Michelle Moore of Scout & Molly's Boutique in Plano, TX. "In Atlanta, there are so many hidden gems in the showrooms, and we are bound to find at least one product in every showroom that connects with our store."
Retailer Susan DelPriore of Magnolia Boutique in Indianapolis, IN, reported finding "many great accessories at fantastic price points" to get her through the holiday season.
Exhibitor Donald Reeves, owner of Reeves & Company noted the upbeat energy of buyers returning to market, excited to source in Atlanta.
"We had wonderful traffic that began opening day of the market and continued through the weekend," said Reeves. "Having a showroom in Atlanta has been very beneficial for growing my business. Atlanta is a fantastic territory that I believe is becoming one of the top in the nation."
New children's exhibitor, Sara Fowler of Pleat Collection, grew brand awareness and wrote many orders in Atlanta.
"Sales at my first Atlanta Apparel show were great," said Fowler. "I met a lot of wonderful people who gave me wisdom and wrote orders. I will definitely be back."
International Market Centers (IMC's) five Atlanta Apparel markets feature the latest looks in contemporary, young contemporary, women's modern, shoes, fashion accessories and more, plus specialty categories such as children's and plus-size. The next Atlanta Apparel Market is October 11 – 15, 2022, (temporary exhibits October 12 – 14) at AmericasMart Atlanta. For information, visit www.atlanta-apparel.com.
Social occasion and bridal categories continue growth through Spring season
World of Prom and VOW Bridal & Formal Atlanta reported energized and enthusiastic buyers riding the wave of strong consumer sales in bridal and social categories. Together, the two markets featured 150+ individual collections in both permanent showrooms and temporary exhibits, with many prom brands identifying August 2022 as one of the best markets to date.
"Bridal and social occasion floors were on fire this August," added IMC's Stover. "Retailers are in need of new prom styles before one of the busiest prom seasons in years, and Atlanta Apparel brings buyers and brands together for the extended order writing these categories need."
VOW Bridal & Formal Atlanta and World of Prom & Social Occasion recap video shows trends and energy (click image to view video)
Retailer Tom Buchanan of social occasion shop, Bella Boutique in Knoxville, TN, said he always is able to find more than enough trending prom styles at market.
"This market has been great for us to find everything we need. The showrooms are very organized and I saw an excess of incredible styles for next season," said Buchanan.
Sarah Villella of Narcissus, a crossover apparel and social occasion shop in Tallahassee, FL added, "we come to Atlanta to source apparel, shoes, accessories and more, but this August we are here strictly for social occasion. Everyone here is excited, the market is full and we are loving everything we are seeing here for next season."
The energy carried over from the retailers to exhibitors, such as Sherri Hill, who mentioned having one of her busiest weeks in years.
"This market has been wonderful. Buyers are back, everyone is having good business, everyone is selling so the retailers are buying," noted Hill.
As for bridal and social occasion crossover brands, Sharon Putnam of multiline showroom Putnam Enterprises reported that August was one of her best markets to date.
"This market has truly been fantastic. Our first day of selling prom, we almost rivaled our figures for the whole market last April," added Putnam. "We had an explosive market this season; the buyers truly are optimistic and spending their money."
The VOW and World of Prom Fashion Show was heavily attended, with retailers and exhibitors eager to pinpoint next season's biggest trends across all social occasion categories. The runway fashion show, which was held in an intimate, garden-like setting, showcased some 90 looks featuring bridal and social occasion best sellers.
VOW Bridal & Formal now presents its collection of bridal, prom, quinceañera, mother-of-the-bride, accessories, homecoming and special occasion lines three times annually: April and August in Atlanta and August in Las Vegas. The next VOW Bridal and Formal Atlanta market will happen March 28-30, 2023; and VOW Bridal & Formal Las Vegas runs August 15 – 17, 2022 at the Expo at World Market Center Las Vegas. The next edition of World of Prom and Social Occasion will run at AmericasMart Atlanta in August 2023. For more information, visit https://www.atlanta-apparel.com/Markets/VOW-Bridal-and-Formal and https://www.atlanta-apparel.com/Markets/World-of-Prom.
About International Market Centers: International Market Centers (IMC) serves as the center of commerce for the wholesale furniture, gift, home decor and apparel industries. With more than 20 million square feet of premium wholesale showroom space in High Point, N.C., Las Vegas and Atlanta, IMC has more than 60 years of relationships and experience creating scalable business platforms for wholesale commerce. With the launch of Juniper, a fully integrated omnichannel B2B commerce solution and multiline B2B e-commerce marketplace empowering buyers and sellers to better manage and grow their business at markets and year-round, IMC now provides the only omnichannel sales and marketing platform that seamlessly connects physical and digital wholesale commerce. For more information, visit www.imcenters.com.
###
MEDIA CONTACTS:
Amanda Merritt
Cathy Steel
cathy@cathysteelassociates.com