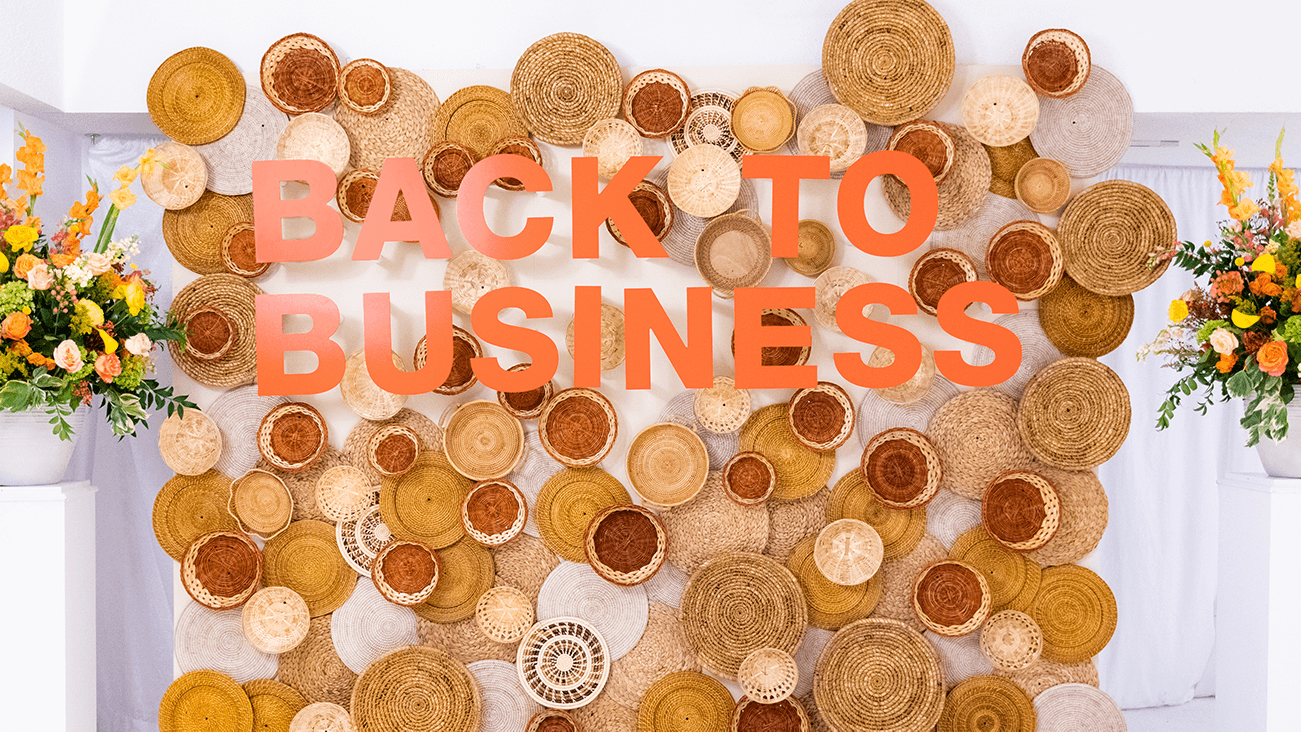 Enthusiasm and Excitement at Successful October 2020 Atlanta Apparel Market
ATLANTA – October 21, 2020 – Atlanta Apparel closed out a unique market year with a vibrant October Atlanta Apparel Market featuring strong attendance, major order writing and positive outlooks for the 2020 holiday season and beyond. The October 13-17, 2020 buying event featured the return of the market's celebrated temporary collection with new safety measures in place, an expanded showroom presentation and engaging virtual programming in the signature Atlanta Apparel style.
"The building was absolutely buzzing!" noted Caron Stover, senior vice president of leasing, Apparel for International Market Centers (IMC). "Brands and buyers were ecstatic to be back at Atlanta Apparel doing business, making connections and securing much-needed trend-driven merchandise for selling through the holidays and into the spring."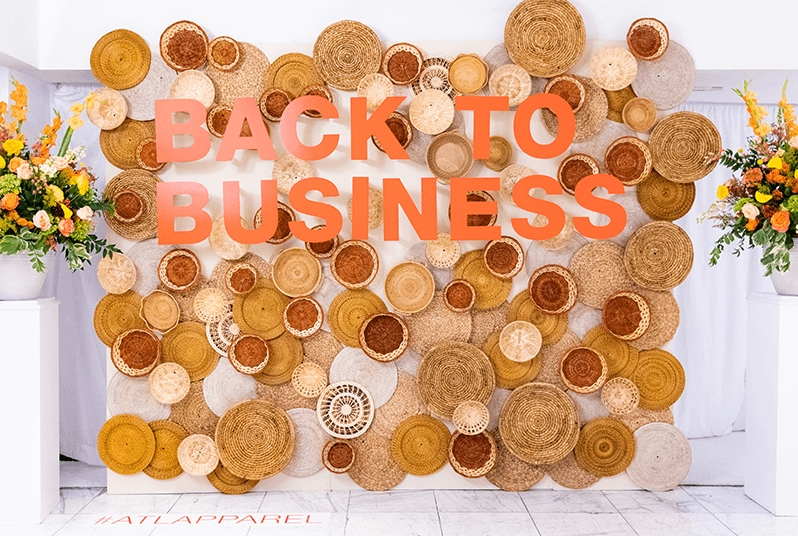 Market attendance was very close to pre-pandemic levels (with 83% of year-over-year attendance) and the strongest turn-out from the Southeast. With a notable jump in the number of new buyers and with most buyers attending the market for multiple days, there was a palpable energy along with brisk business during the five-day event.
Exhibitor feedback was overwhelmingly positive, with many reporting record sales. Superlatives included: Mandy Finley of Elan called October Market "our best show to date!"; Brandon Choi of LE LIS "wrote 11 times more business than in October 2019"; Mimi Teshome of Good Work(S) Make A Difference "opened 22 new accounts"; Michela Swafford of Made in the Deep South had the "best show in over one-and-a-half years"; and Stuart Matthews of Matisse Footwear, who recently opened a permanent showroom in addition to a long-held temporary space, reported that "October was a record show."
Atlanta Apparel's staging of the temporary tradeshow after the summer hiatus was a driving factor in the strength of the market. Expansive booths with capacity limits; 10-foot, one-way aisles; and expanded common spaces allowed for both product discovery and social distancing. In total, Atlanta Apparel safely presented some 240 temporaries representing nearly 400 brands across four floors of trade show space.
More than 300 showrooms – highlighted by five newcomers – Bed Stu (sustainable leather shoes, boots and accessories), Inspired Designs (handcrafted jewelry made in the USA), Matisse Shoes (women's footwear), Stated Apparel (t-shirts inspired by states) and Yana K (women's apparel) – also successfully adapted the market experience. Representatives set appointments, spaced out collections and modified their hospitality offerings to provide more comfortable buying for retailers.
Adding to the positive mood were interactive installations throughout the building showcasing product trends and top colors, encouraging buyers to share positive affirmations and celebrating Atlanta Apparel's "back to business" mantra.
Atlanta Apparel modified its trend education with its signature flair. Four daily IGTV spots kept buyers in the know, while on the go. Fashion programming was presented as a virtual fashion show with 40 looks for women and children and an accompanying digital lookbook, and two virtual Sips & Snaps with styles from new exhibitors and shoe brands. Insights from Atlanta Apparel experts included stylist Mireille Beckwith of @City.Peach giving buying tips in "Fashion Insider" installments and Fashion Director Morgan Ramage showcasing finds from temporaries and showrooms in "Trend Insight." Virtual programming included The Boutique Hub founder Ashley Alderson sharing "Secrets of Successful Boutique Owners," a deep dive with Natasha Samuel of Sol Studio Marketing into "How to Shine on Instagram in 2020" and "How Influencer Marketing Can Boost Your Business During COVID" with influencers Marie Denee, Sabrina Molu and Lindsay Rozier with Caris Hannah Fairfax of Modern Luxury Weddings Atlanta. All of the programming is archived at https://www.instagram.com/atlantaapparel/channel/.
"The strong traffic at the October Atlanta Apparel Market continues the trend that we have seen throughout the summer: a growing demand for inventory coupled with increasing comfort with attending in-person buying events driven by IMC's commitment to safety, " added Bob Maricich, IMC CEO. "As we close out the market year, we look toward 2021 with optimism, excitement and confidence that we can help our buyers and suppliers, as well as the Apparel industry at large, to get back to business."
The next Atlanta Apparel Market is February 2 – 6, 2021 (temporaries February 3 – 5, 2021). Atlanta Apparel's markets feature the latest looks in contemporary, young contemporary, ready-to-wear, fashion accessories and more, plus specialty categories such as children's, plus-size, bridal and social occasion. Market information is available online at AmericasMart.com/Apparel.
About International Market Centers: International Market Centers (IMC) is the world's largest operator of premier showroom space for furniture, gift, home décor, rug, and apparel industries. International Market Centers owns and operates nearly 20 million square feet of world-class exhibition space in High Point, N.C., Las Vegas and Atlanta. IMC's mission is to build and operate an innovative, sustainable, profitable and scalable platform for the furniture, gift, home décor, rug, and apparel industries. For more information on IMC, visit IMCenters.com.