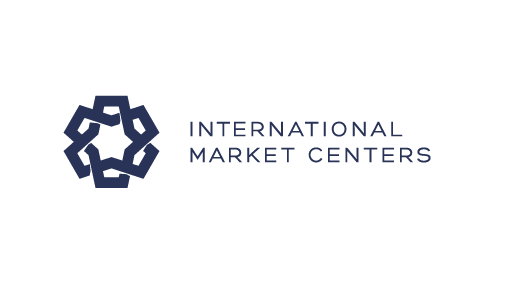 IMC Expands Marketing and Customer Outreach Teams To Prioritize Omnichannel Business Needs
Oct. 29, 2020 - International Market Centers (IMC) today announced a significant expansion of its customer outreach, marketing and brand strategy teams to support the company's rapid development of omnichannel solutions for the gift, home and apparel industries. The company-wide and customer-centric strategy includes the expansion of its buyer services and customer success teams as well as the creation of a new brand strategy team dedicated to supporting the launch of its Juniper suite of digital solutions, powered by IMC_di (IMC's Digital Innovations division).
"As IMC's business transforms to include all channels of commerce – from physical markets to digital solutions – these organizational investments will help us engage more personally and effectively with our customers so we can better understand and meet their evolving business needs," said Dorothy Belshaw, chief customer and marketing officer for IMC. "We are doubling down on IMC's core mission – connecting buyers and sellers – by offering year-round opportunities for recovery and growth at both physical and digital markets."
Commitment to All Customers – Buyers and Sellers
As a keystone of this effort, long-time retailer Mary S. Moore joins IMC as senior vice president omnichannel buyer engagement, reporting to Belshaw, with responsibility for strategic oversight of IMC's buyer outreach across its physical and digital channels. IMC's existing team of buyer services specialists, led by gift industry veteran Cindy Henry, will report to Moore and will double in size to support one-to-one buyer outreach on a broad scale, with continued focus on long-standing relationships with more than 75 national buying groups and thousands of key retail accounts in the gift, home furnishings, housewares and apparel industries.
"I'm excited to leverage my 25+ years of retail experience – both brick-and-mortar and ecommerce – to bring the voice of the customer to IMC and to accelerate engagement with IMC's markets, both in-person and online," Moore said. Moore has assisted IMC_di since February with the development of JuniperMarket, its B2B ecommerce platform, launching in early 2021, to help maximize the platform's functionality for buyers. She also will continue to serve on the IMC_di leadership team with specific responsibility for digital operations.
To accelerate and communicate this industry-first omnichannel offering and develop a cohesive strategy across physical and digital, IMC will add a dedicated Juniper digital brand team aligned with IMC's existing brand strategy teams. All four of IMC's brand strategy teams will report to IMC's senior vice president, Karen Olson, leveraging her 25 years of brand marketing experience and ensuring strategic alignment and integration with IMC's physical markets.
"With the launch of Juniper, IMC now has a true omnichannel offering for our customers on both the buyer and seller sides of the industry," Olson said. "Developing and aligning a dedicated Juniper brand strategy team with our existing physical market brand teams allows us to most effectively communicate the full value proposition IMC now offers."
Additionally, IMC_di (IMC's Digital Innovations division) will expand its customer success team to ease vendor adoption of JuniperMarket as well as the full Juniper-branded suite of solutions for sales and marketing automation, data and customer management and B2B ecommerce websites. Headed by senior director Marisa Garcia, the team's current responsibilities for account management, customer onboarding and customer support, extend to include integration services, to its overall customer success efforts.
"We know that onboarding to new technologies can be challenging, and we are committed to providing unparalleled customer support for a frictionless experience," said Eric Dean, president of IMC_di. "Our expanded customer success team will help vendors – whether individual brands or multi-line sales agencies – through every step of the onboarding and integration process. They will also be our eyes and ears, capturing critical customer feedback so that we can continually modify and upgrade our solutions to be best-in-class whether at market, on the road or online."
Additional Staffing Changes Support Omnichannel Growth Strategy
IMC_di's product and design team also expands to support development of newly upgraded IMC market websites as well as Juniper products. Tripp Regan, a long-time member of IMC's digital marketing team will assume the new role of vice president of product and design. Regan and Garcia both report to senior vice president Brandon Ward who has spearheaded digital innovation at IMC since joining the company in 2017.
Teddy Pekalski, will assume the role of senior director and head of Juniper Sales. In line with accelerated demand and launch timelines, the sales department will be expanded by 30%.
"We congratulate all of the existing IMC and IMC_di staff on their promotions and expanded responsibilities, and we welcome all of the newcomers who will help to make this omnichannel vision a reality for IMC and its customers," said Bob Maricich, IMC CEO. Details about career opportunities are available online at https://www.imcenters.com/careers-at-imc/.
About International Market Centers: International Market Centers (IMC) serves as the center of commerce for the furniture, gift, home decor and apparel industries, bringing buyers and sellers from all over the world together through physical markets in Atlanta, High Point and Las Vegas. With the launch of the IMC_Digital Innovations division in January 2020, IMC offers the only omnichannel solution for the home, gift and apparel industries that seamlessly connects physical and digital wholesale commerce. www.imcenters.com.
About Juniper: Juniper is a full suite of B2B digital sales and marketing solutions designed to facilitate wholesale buying and selling across all channels –at market, online or on the road. The Juniper suite includes a B2B wholesale digital marketplace, software enablement tools for sales, customer and data management, branded ecommerce web sites and showroom enhancement technology, designed to seamlessly connect physical and digital channels. Juniper is powered by IMC_di, the digital innovation division of International Market Centers (IMC), the world's largest operator of premier showroom space for the Furniture, Gift, Home Décor, and Apparel industries. www.JuniperCommerce.com.
Media Contacts:
Cathy Steel, 203-340-9251, cathysteel@cathysteelassociates.com
Chelsea Peabody Bohannon, 404-220-2141, cbohannon@imcenters.com
Dallas Britt, 336-821-1507, dbritt@imcenters.com